Slideshow
Little Chubby Owl
Little Chubby Owl
This owl is easy to make and looks just like a cartoon!
Step 1
Buy at least two clay pieces that fit in your palm (size does not really matter).
Step 2
Roll your first clay piece into a ball.
Step 3
Flatten the bottom of it so it does not roll.
Step 4
Take the second clay piece and roll it into 4 spheres, two of them bigger than the other two.
Step 5
The smaller spheres are the pupils of the bigger ones, which are the actual eyes.
Step 6
Add other body features, such as the beak, wings, etc.
NATURE BITES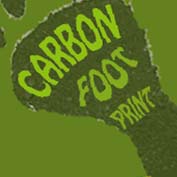 What is a 'carbon footprint'? Most energy produced in the world is done by burning fossil fuels such as petroleum and gas. You may not experience it d ...