Slideshow
Leaf Wind Charms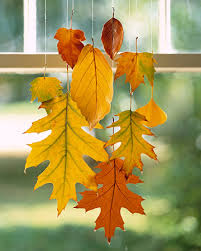 Leaf Wind Charms
Creating these fun and great to give as gifts.
Things Required
Colorful leaves, Bleached beeswax, Double boiler, Monofilament, Clothespins.
Step 1
Slowly melt bleached beeswax over a double boiler; never allow wax to boil. Dip leaves in wax one at a time, holding by stem. gently shake off excess wax.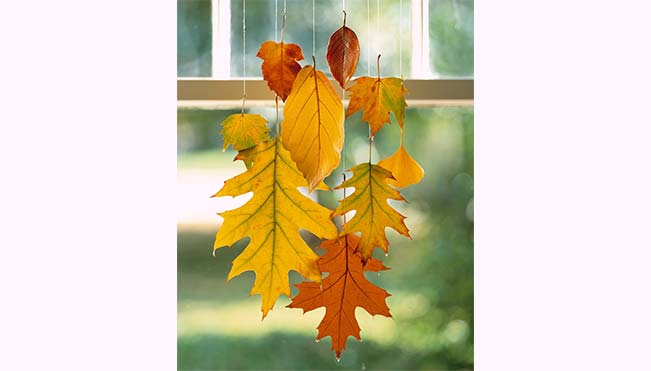 Step 2
Hang leaves on clothespins to dry. Some may be dipped again, depending on desired look; let dry between coatings. Hang finished leaves from lengths of monofilament.
NATURE BITES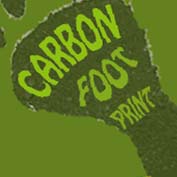 What is a 'carbon footprint'? Most energy produced in the world is done by burning fossil fuels such as petroleum and gas. You may not experience it d ...